Archive for 'Video'
Posted on 12. Jan, 2015 by John Rivers.
"On Demand" Information 30 days FREE
Have you ever wanted to take your workout with you on vacation, a business trip or just to a different location than your living room or basement. Well you can with Beachbody On Demand.
Beachbody On Demand is a streaming workout service for the Club members of Team Beachbody. These members will have the ability to stream unlimited workout program 24/7/365. You can have streaming workouts on you laptop, tablet or smartphone as long as you have Internet access.
[youtube_advanced url="https://www.youtube.com/watch?v=EicwuLZcaDk" width="560″ height="320″ controls="no" showinfo="no" rel="no" modestbranding="yes" theme="light"][/youtube_advanced]
What programs are included in Beachbody On Demand?
The list of home workout programs will start with some of Beachbody's top sellers like:
P90X series
INSANITY
Hip Hop Abs
Many, many more…
Get more detailed info at Beachbody On Demand page.
Beachbody On Demand will be a great service because for myself, I like to switch up my workout and have some variety and this will be the perfect service for that. If you want to try out a program before you buy the DVDs you can do that. The list goes on and on of the possibilities.
"On Demand" Get 30 Day for FREE
How to get started with Beachbody On Demand?
If you want to have Beachbody On Demand for yourself here is how to do it. Since it won't be available until March 2015, you can grab the Club membership now to lock in your $13 a month price (billed quarterly at $38.87). Pennies compared to the $1,000's of workout programs that will be available to you anytime, anywhere. The Club membership with Beachbody On Demand also includes exclusive trainer videos, meal plans, recipes, health and fitness articles, 10% discount on all Beachbody products and program, online support from other members plus access to your very own FREE coach. That's Me 🙂
You can take advantage of the FREE membership which includes everything in the Club membership except the exclusive trainer videos, meal planner and Beachbody On Demand. If you decide to go with the FREE membership, you could add Beachbody On Demand at any time.
Many people are looking for workouts online and I can't think of a better company to get workouts online FREE than with Beachbody, the #1 Company in Fitness. If you have any questions about Beachbody On Demand, contact us HERE or click on the email icon in the upper right corner and we will be glad to help.
Resources
Insanity Workout: Benefits, Intensity Level, and More – WebMD
How It Works. If you're starting a workout program that calls itself "Insanity," you know it's going to be over the top. This is one of the most challenging fitness …
Team Beachbody Blog (@teambeachbody) | Twitter
The Team Beachbody Blog is your source for expert fitness and nutrition advice and great recipes. Check … Beachbody On Demand launches Spring 2015!
Posted on 22. Sep, 2013 by John Rivers.
P90X3 – Good things Come in 3's

IT'S HERE ORDER P90X3 Challenge Pack NOW!!
The Release of P90X3
The rumors are true, P90X3 is on its way. Tony Horton, creator of P90X, P90X2 and now P90X3 has done it again.
This time the X will fit the schedule of the people that find it hard to find time to workout. Unlike P90X and P90X2 the new P90X3 workout is only 30 minutes in duration. That's right 30 minutes and it includes the best of the previuos X workouts, plus some new and exciting additions. There will of course be resistance work to build lean muscle. Yoga work to enhance flexibility. And wait for it….P90X3 MMA moves. Yes Mixed Martial Arts will be added to P90X3.
Preview P90X3
The program will consist of 16 DVDs and each workout will be only 30 minutes long. More details will follow as Beachbody continues to release more info. For now you can check out the P90X3 YouTube preview video below.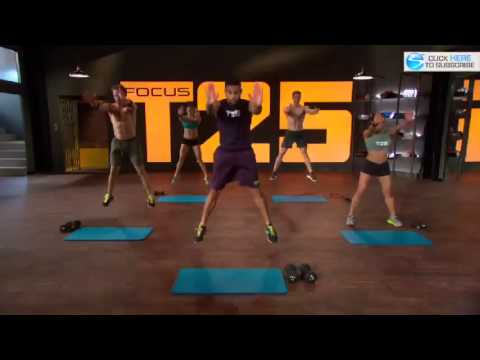 Posted on 03. May, 2013 by John Rivers.
Focus T25 Workout, Shaun T's Breaktrough Workout, Giving you one hour workout results in 25 Focused Minutes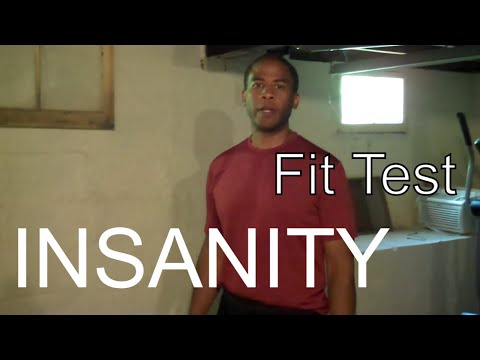 Posted on 29. May, 2012 by John Rivers.
Beth and I after 8 months into our new fitness lifestyle have decided to tackle the INSANITY Workout!! We both started with 10 Minute Trainer because of our busy high school marching band schedule. Both of us had great results with before the INSANITY Workout on 10 Minute Trainer, her losing 60lbs and me losing 40lbs. After a couple weeks of Turbo Jam for her and Power 90 for me she wanted to do the INSANITY Workout. With both of us being former U.S. Marines we were both looking forward to the challenge.
Week 1 INSANITY Workout
The INSANITY Workout starts out with a Fit Test. This 30 minute video takes you through 8 exercises to establish a starting fitness level. Thus giving you a base to improve from. You will eventually do this Fit Test every two weeks.

It kicked our butt!!! I wanted to take a break during the Fit Test but Beth said "that would not be a good measurement if I rested" so I kept going.
Pace yourself when starting the INSANITY Workout
After the Fit Test we started our first video Plyometric Cardio Circuit, 42 minutes of insane cardio movements. All of the movements are very doable but it was just hard to keep up. The warm up was a beast in itself. But I had to remind myself that the people on the DVD have done this a couple times and this was my first time. So I chilled out and paced myself.
The next day was Cardio Power & Resistance, 40 minutes. Again we had to pace ourselves to keep up. The sweat was pouring. I think I have ever sweated that much before.
Day 3 – Cardio Recovery was next lasting 33 minutes. Lots of stretching and very slow movements. The sweat still flowed.
Now it was time for Pure Cardio, 55 minutes or nonstop movement on day 4. And Day 5 was a repeat of Day 1 – Plyometric Cardio Circuit. And Day 6 was a repeat of Day 2 – Cardio Power & Resistance.
Day 7 was a rest day that we really looked forward to.
All in all The first week of the INSANITY Workout was fun, exhausting and anticipated. We can't wait for week 2 of the INSANITY Workout!!
INSANITY Workout
you should be in decent physical shape before starting INSANITY!!